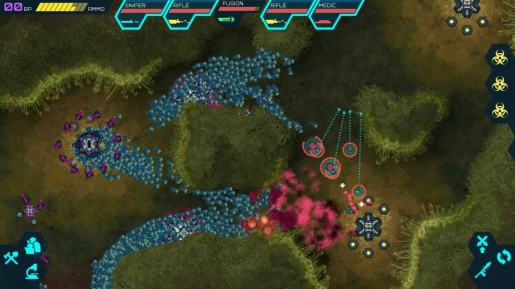 Infested Planet is an indie strategy game from Rocket Bear Games that is set for a full release on PC through Steam in only a couple weeks on March 6. As a result, a brand new trailer has been released for the game as well as some information about the features you can expect to find in the game when it releases next month.
-Real time tactical squad combat
-Fight thousands of enemies at once
-Procedural maps and random mutation system keep the game fresh
-Compete with other players for Weekly Challenge supremacy
-A lengthy campaign in which you develop new weapons
-21 Human weapons and buildings for you to wield
-33 Alien mutations to keep you on your toes
If any of these catch your eye, make sure to check out the trailer below and see if you might be interested in the game.