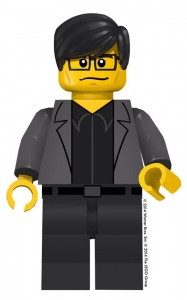 Metal Gear Solid creator Hideo Kojima has been turned into a LEGO figurine.
It's only a render made by LEGO and Warner Bros. It would be very cool if LEGO eventually made a tangible figurine of Hideo Kojima one day. Maybe Konami could consider making LEGO out of Metal Gear Solid characters?
Kojima loved the render so much, it's now his profile picture on twitter.