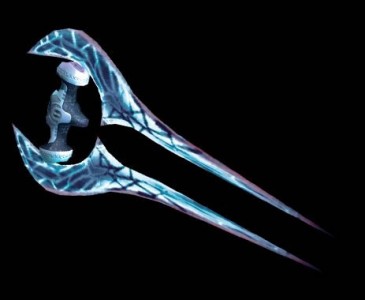 Ever since the Halo series debuted years ago, one of the most iconic features has been the very powerful energy sword. Whether you are in a all-out Swords match or just the lucky one that has the sword as your secondary weapon in other matches, they have long been a vital part of Halo's multiplayer.
As a result, Hollywood blacksmith Tony Swatton, better known by his YouTube persona Man At Arms, has replicated the very famous Energy Sword in his workshop. Of course, he could not make it exactly the same, considering he didn't exactly have extra plasma energy laying around to use, but he made the replica as close as he could with metal.
The Man At Arms YouTube page has uploaded a video showing off the sword, as well as showing a quick rundown of the process it took to make the Energy Sword.