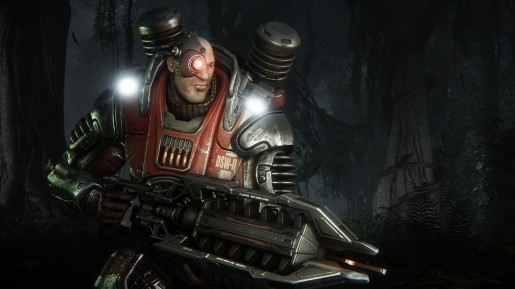 Even more Evolve news is coming out and this time some new screens. Not sure what is gameplay but some appear to be gameplay and quite interesting to look at.
The monsters look pretty awesome and seem to have a spitting ability of some sort. The individual player characters look to have their own uniqueness to them and hopefully won't all act as tanks. Check out the bundle of screens below.
Evolve is set to release on PC and Next-Gen consoles Fall 2014.