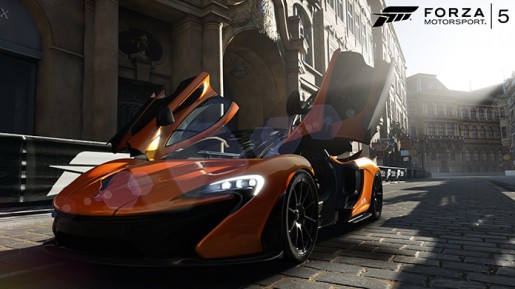 Microsoft has announced that Forza Motorsport 5 has sold over 1 million copies worldwide.
With 3.2 million Xbox One consoles sold worldwide, that means at least 1/3 owners now have a copy of Forza Motorsport 5. The game joins Dead Rising 3 as the second Xbox One title to sell over 1 million copies.
Here are same cool stats that Microsoft provided about the game:
-Players have driven over 653 million miles (equivalent of circling the planet 49,223 times).
-Players have participated in over 94 million races for a total of 8 million hours of gameplay.
-Drivatars have populated friends' races and challenges to the tune of over 1 billion races.
In celebration of Forza Motorsport 5's achievement, Microsoft announced a free track add-on called "Road America". The "Road America" booster pack is also now available.
The cars include:
-2006 #2 Audi Sport North America R8
-1995 Chevrolet Corvette ZR-1
-1968 Ferrari 365 GTB/4
-1971 Ford Mustang Mach 1
-2009 Mercedes-Benz SL 65 AMG Black Series