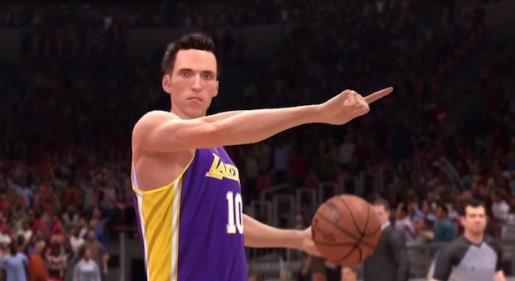 NBA Live 14 turned out really bad, but EA is continuing the series and hopes to be a contender again.
NBA merchandising executive Vicky Picca says that competition is good as the NBA has had a long partnership with EA.
Here's what Picca said to GamesIndustry.biz:
EA has been a long-standing and fantastic partner and there's no doubt they continue to believe basketball is a way to expand their own global reach. They are – notwithstanding setbacks with their NBA game– an industry leader in sports gaming. We've always liked the concept of giving our fans a choice with NBA games. It drives competition and innovation.
EA has noted the mistakes they made with NBA Live 14 and hopes to make things right with this year's NBA Live 15.
Still, the NBA 2K series has gone from strength to strength each year and it might be hard for EA to gain back the fans they have lost over the years the series laid dormant.