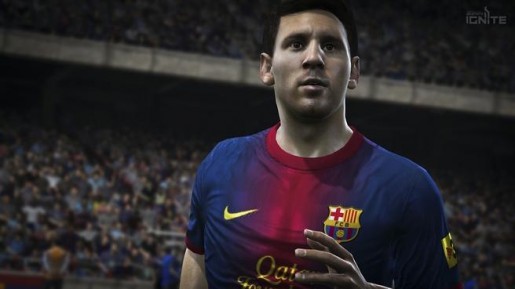 FIFA 14 doesn't know when to quit as UK Gamers are still buying the game on the PS4 and Xbox One.
Tomb Raider: Definitive Edition on PS4 and Xbox One was on the top spot when the game came out in its debut week. It has stumbled down to second place with FIFA 14 overtaking the top spot.
It's amazing how FIFA 14 has remained on top for so long. Since the PS4 and Xbox One consoles have come out, FIFA has reigned supreme. Tomb Raider only lasted one week at the top.
Will Thief be popular enough to claim the number one spot when it releases later this month?
Check out the top 10 lists for this week below:
Xbox One

1. FIFA 14 – EA
2. Tomb Raider: Definitive Edition – Square Enix
3. Battlefield 4 – EA
4. Call of Duty: Ghosts – Activision
5. Forza Motorsport 5 – Microsoft
6. Dead Rising 3 – Microsoft
7. Ryse: Son of Rome – Microsoft
8. Assassin's Creed IV: Black Flag – Ubisoft
9. LEGO Marvel Super Heroes – Warner Bros. Interactive
10. Need for Speed: Rivals – EA

PS4

1. FIFA 14 – EA
2. Tomb Raider: Definitive Edition – Square Enix
3. Killzone: Shadow Fall – Sony
4. Call of Duty: Ghosts – Activision
5. Battlefield 4 – EA
6. Assassin's Creed IV: Black Flag – Ubisoft
7. Need for Speed: Rivals – EA
8. Knack – Sony
9. LEGO Marvel Super Heroes – Warner Bros. Interactive
10. NBA 2K14 – Take-Two Interactive