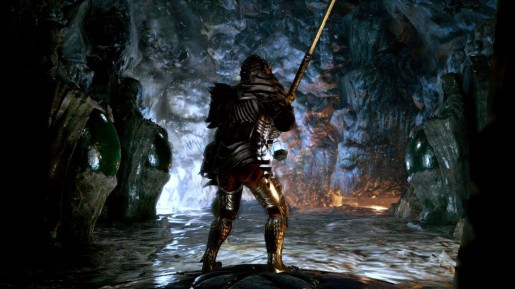 Deep Down Producer Yoshinori Ono has apologized during a video message at the Japanese launch event of the PlayStation 4 for the fact the beta or full game is not yet available.
Ono confirmed that the team is hard at work to finish Deep Down and asked for continued patience and a little more time before extra information is released. However, there is some good news! A few lovely screenshots have surfaced on the internet showing off the incredible lighting from the "Panta Rhei" engine. The apartment has been shown off before but is looking even sharper and more detailed than before.
[Update] A brand new trailer has also been released and can be seen here.