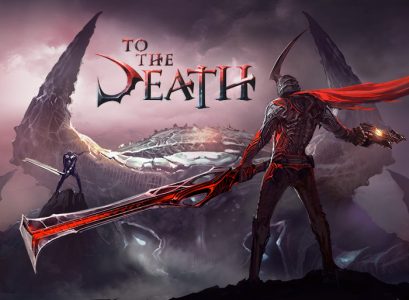 Ex-Titanfall and Call of Duty developers have come together under one roof to bring a genre-mixing title to various platforms near you. The team, known under the name of Scary Mostro and Section Studios, is working on To The Death, a flashy and fast-paced 2D beat/shoot 'em up. They cannot make this dream a reality on their own, however, and have taken to Kickstarter to seek aid in bringing their idea to your screen.
Scary Mostro's co-founder Todd Alderman had the following to say on the game's behalf:
We wanted to develop a video game that's easy to pick up but hard to put down. With art direction from Section Studios' Cecil Kim who's been instrumental with the God of War franchise, the concept art and visual effects are as captivating as the game is fun.
But you can only get so much from concept art and unproven statements when it comes to these Kickstarter games. That's why the team has released a prototype demo for To The Death so that you can get a feel for what you're funding. The project's goal is $400,000 and it currently sits at $32,000 with 15 days to go. Stretch goals include cooperative modes and a port over to Sony's PlayStation 4 and Vita.
This is a Kickstarter project that impresses all around. The concept, industry talent, visuals and more are screaming To The Death's potential. You can go here to back the game yourself if you like what you see from the demo.