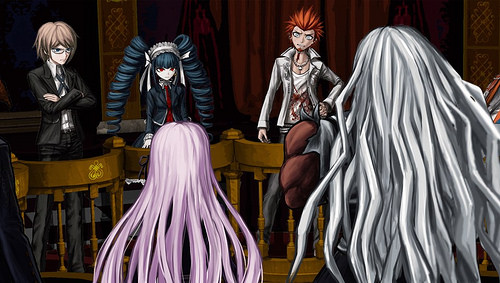 Class Trials in Danganronpa are where the real gameplay turns on. Shifting away from navigating the school halls or gathering evidence, the nonstop debates provide a worthy challenge to keep you thinking on your feet. With that evidence loaded as Truth Bullets, it's up to you to shoot down objections and convince everyone around you about who the killer really is. If you can't convince everyone, the killer may find himself going free and leaving the rest of you to face the horrible fate of being executed.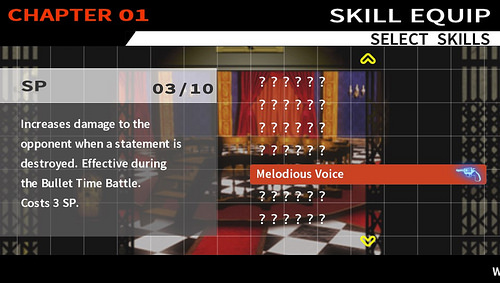 Nonstop debates are only one aspect to the class trial. Occasionally, you'll have to think more abstractly and play a simple game of hangman to link a far-reaching clue to the killer or piece together a comic book-esque story board to put together your case and indict your classmates for murder.
If you can guess properly, the accused stands one last chance to defend themselves against your quick thinking in a bullet time battle. This final segment presents itself as a simple rhythm game. In time with the music, you lock-on to the opponent's objections and tap another button to blast them away with your Truth Bullets. Once you get on a roll, the tempo increases and the heightened music definitely gets the blood pumping as you go in for the final strike and seal their fate as a Blackened student that just couldn't escape judgment.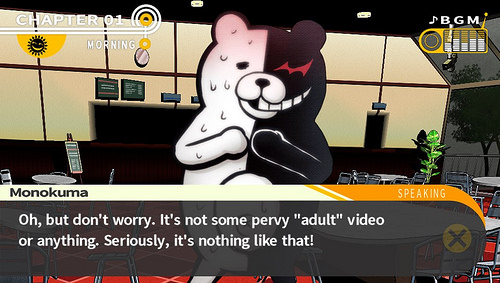 Danganronpa: Trigger Happy Havoc hits on a number of the common tropes of anime characters: The 2D obsessed otaku, the shut-in girl that's afraid of speaking her true feelings of love, the ditzy idol. All of these character types I had seen before, yet they seemed to remain fresh as their personalities shifted and fell more in like with the theme of desperation. As I played along with the story, I could get a feeling for who the first victim could be. What I didn't expect was how it would unfold from there. Clues that seemed to have no connection quickly tied themselves into a seemingly unbreakable knot. I'd gain the sense that I could understand the greater picture, if only for a brief moment before everything unraveled and started moving in a different direction. It's this sense of thrill and chase that even the Phoenix Wright series can touch upon so briefly before the single path gets revealed.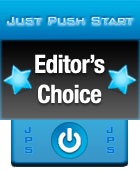 Danganronpa has become a sort of guilty pleasure of mine the more I play it. The story and motives get so stretched out, even in the first chapter alone, that it becomes a mental workout just to follow how sadistic the creators at Chunsoft can be. If you can handle the setting of high schoolers murdering each other in the cruelest fashion and falling into despair, you may find yourself one of the best sound novels of recent years.
[Editor's Note: Danganronpa: Trigger Happy Havoc was reviewed on the PS Vita platform. The game was provided to us by the publisher for review purposes.]
Danganronpa: Trigger Happy Havoc (PS Vita) Review

,