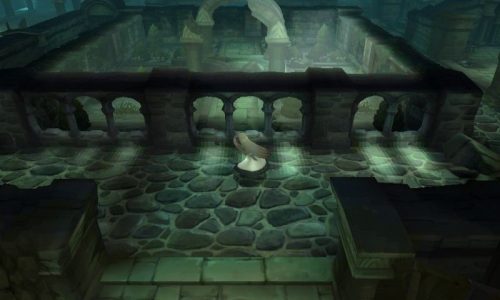 Bravely Default is one game that many 3DS owners have been waiting for a long time. With the JRPG genre declining, many are hungry to play a good one and Bravely Default will fill that void. Offering many hours of gameplay that depicts that classic JRPG style, many fans are craving to play a real JRPG and this game will deliver in that sense.
At first glance, Bravely Default shows some similarity to the Final Fantasy series. In fact, the game feels more like a Final Fantasy game as many of its items, abilities and among other things are borrowed from the franchise. Well, the reason behind the similarity is because Bravely Default is the spin-off, or most likely a follow up title to the Final Fantasy: Four Heroes of Light that was released on the Nintendo DS several years ago. Those who are fond of classic JRPG games will be happy to know that there is 60 or more hours of gameplay to find here.
For fans of the Final Fantasy series, Bravely Default follows the story of four characters that will be tasked to travel around the world to save the pillars of the four crystals. Players who have played past Final Fantasy games will find many nostalgic moments as they play through the game. Without spoiling much of the story, Bravely Default will bring many of the elements that was introduced in earlier Final Fantasy games and brings surprises and mystery to the story. Through the promising sixty-hours of playthrough or more that players can spend in the game, there will be ups and down to the story. The first half of the game may feel that the story is a drag as it's pretty much predictable. As you spend more hours and almost reach the end, things will start to shift and will do a 180 degree turn – that will then open up the mysteries and surprises that the game holds. With Square Enix involved the game, expect great script and dialogue plus phenomenal voice acting.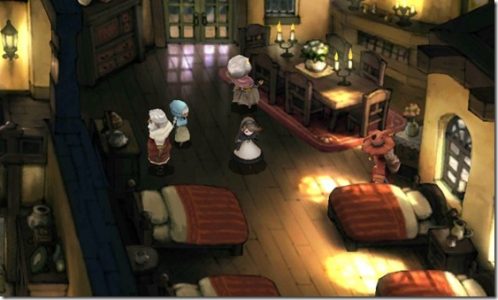 When it comes to gameplay, Bravely Default lives up to the classic turn-based combat. Random encounters found in past JRPG games will be found and dungeons will be scattered throughout the world where you will venture and find chests into. When it comes to combat, there is a slight addition to it. A new option called Brave and Default is introduced in this game. When using "Brave" during battle, you will be able to use your four next turns right away, though expect not to be able to use the character when the supposed turn is up. For "Default", it's the opposite as you will be given an option to stack up to four turns and use "Defend" as well to the characters. An example of this is when a White Mage badly needs to heal all of its party members, the character can use the "Brave" option up to four times to cast "Cure".
In addition to Brave and Default, there are other ways to gain extra turns but that's through microtransactions. Yes, everyone hates microtransactions but these are not forced in this game. To gain extra turns in certain battles, especially in boss fights, you will have an option to use Bravely Second. At the bottom screen, you will find a S icon that you can enable in the middle of battle. There are two ways to get the S points; one is if you buy it on the eShop using real money or let your 3DS be on sleep mode while the game is on. Since everyone doesn't want to spend real money, they can put their 3DS in sleep mode whenever they decide not to play. For every eight hours, you will be able to get 1 S point that you can use. Cool eh?
One of the things that you can also do while in battle is to summon someone's character. If you have WiFi and are always connected to the Internet, you can search for people online where if you find someonr, you can summon their characters for only one time during battle. I find it similar to StreetPass as for every "friend" that you find online, it will be registered in the game and will appear in the Summon option during battle. Depending on the characters that you find, some will give you a very powerful one while others a weak one. This is helpful when you are stuck on a job that does very little damage and your only hope is the characters that you can summon to finish the fight.
Bravely Default (Nintendo 3DS) Review

,