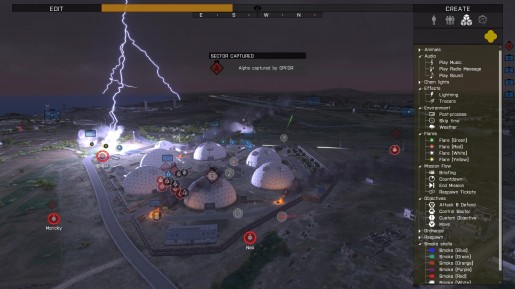 Bohemia Interactive, creators of the award-winning Arma series and DayZ, has recently announced their first planned DLC for Arma 3: Zeus.
Zeus which is slated for release in the second quarter of this year, will be a free piece of downloadable content, or DLC for short. The content in the Zeus download aims to deliver a new form of multiplayer, "in which players can take on the role of Game Master and curate the online battles of other players."
Improvisation is a huge part of Arma 3 Zeus. Drawing on inspiration from games such as DayZ and even tabletop games such as Dungeons & Dragons a few players can become Game Masters. These can then "create, manipulate or expand mission content to generate new stories and a flow of challenges."
Below is the trailer for the Zeus content that gamers will be able to enjoy in Q2.