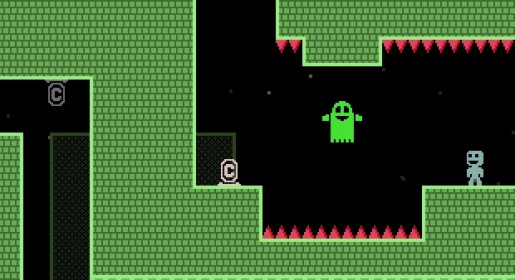 VVVVVV is a 2D puzzle platformer that has already been released on PC as well as a port on the Nintendo 3DS. Now it has been confirmed that the game is coming to multiple other platforms, including PlayStation Vita, Android, and iOS.
The PS Vita version of the game is based off of the port for the Nintendo 3DS by Nicalis. The iOS port has been in the works for quite awhile, but is said to finally be getting done for a release sometime this year.
VVVVVV takes its unique art style from the Commodore 64, so this is definitely made for very old school gamers who enjoy a great puzzle game.