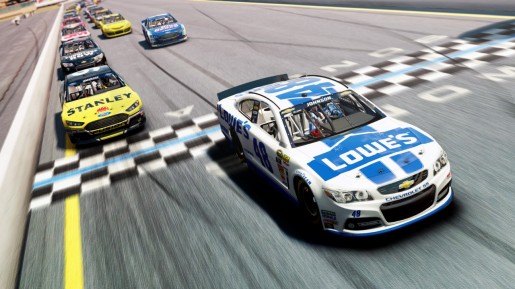 The NASCAR series of video games has been in a downtrend in recent years after the yearly releases from EA we were used to in the past. For the last few years, Eutechnyx and Activision have been in charge of the series, and 2013 didn't even see a release for anything outside of PC. However, the series is finally returning to consoles with NASCAR '14 from Eutechnyx and new series publisher Deep Silver for Xbox 360, PlayStation 3, and PC on the newly announced release date of February 18.
In the press release that unveiled the date that NASCAR '14 will be arriving, Deep Silver COO Geoff Mulligan said:
Deep Silver is releasing the best NASCAR racing experience yet to hit video game consoles. Fans will soon be able to compete in recent high profile races, experiencing the exact same conditions the real drivers faced. With an aggressive post-release content plan, NASCAR '14 is a game NASCAR fans can enjoy all year long.
Also, recently a trailer focused on Tony Stewart, who graces the game's cover, was released by Deep Silver, which you can see below.