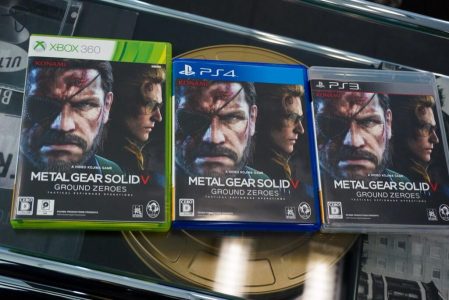 Hideo Kojima posted today on Twitter an inside look to the box art of the upcoming Metal Gear Solid: Ground Zeroes for the PS4, PS3, and Xbox 360.
Those who have been wondering what the box art of Ground Zeroes would look like, Kojima released a photo that shows them all. While the box art is all in Japanese, it should give gamers in North America a better idea on how our own version will look when it releases this March. As seen on the picture, it looks like a hard drive will be "required" to those who will purchase the game on Xbox 360.
Metal Gear Solid: Ground Zeroes will be available this March 18th on Xbox 360, Xbox One, PlayStation 3 and PlayStation 4. Check back with us near the release date for our review.