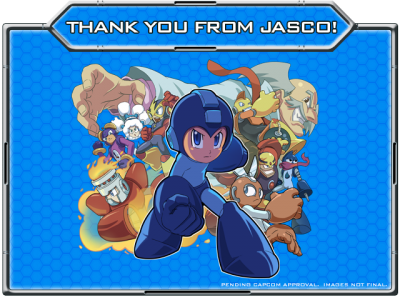 Kickstarter is a great method to raise funds for projects that otherwise would be non-existent. We've told you about some that were successful in the past, as well as some that weren't. The far and away most successful one was for Mighty No. 9, the spiritual successor to the Mega Man series by Keiji Inafune. Now, we have another campaign revolving around Mega Man, this time for a board game.
Jasco Games started the Kickstarter campaign to create Mega Man The Board Game that was described as:
In the year 20XX, Jasco Games created Mega Man™ the Board Game. Destined to grace tabletops everywhere, the board game takes the classic formula that made the original Blue Bomber so memorable and transfers it to a whole new arena. This officially licensed board game brings gamers and board game enthusiasts everything they love about Mega Man: iconic robot masters, sinister villains, incredible power ups, and polished game play. Created by fans of Mega Man and the publisher of the Universal Fighting System CCG, the board game is Jasco Games' love letter to one of the best video game characters of all time.
The campaign originally had a goal of $70,000, which was surpassed easily with a final tally of $415,041. The additional stretch goals, and there were many, all brought some unique and fun additions to the game. The Kickstarter campaign full of images and goals can be seen on the Kickstarter website right here.