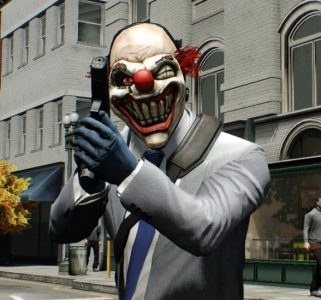 Payday 2 is 505 Games' heist based shooter that released back in August of last year. The game has received a steady stream of content since release and now the PlayStation 3 version is getting some exclusive content.
For those that own the game on PlayStation 3, today's update will provide the latest DLC, based on Sony's popular Twisted Metal series. Now, you can get a free mask of Sweet Tooth, the crazy ice cream truck driving clown, for use in the game.
The images provided show off how the mask looks in action while playing Payday 2. Don't miss on this free DLC today!