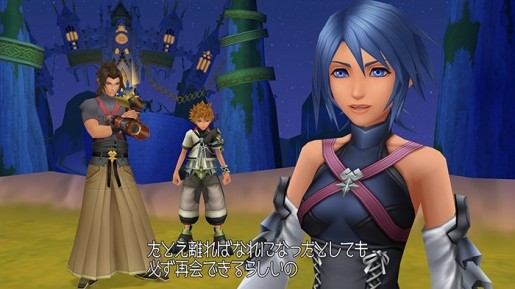 While merely an HD remaster of the original games, Kingdom Hearts HD 2.5 ReMIX is one of my most anticipated games of 2013 easily. Kingdom Hearts quickly became one of my favorite game series and I haven't missed a game yet. The wait for Kingdom Hearts III has been long, but releases like this make it a little better.
Now, we have a new batch of screenshots from the upcoming HD remaster that really show off how good this game looks. The game looks sharper than ever with the HD upgrade, allowing the game to reach the full potential the games were held back from on PlayStation 2, PlayStation Portable, and the Nintendo DS.
This time around, we have five screenshots from Kingdom Hearts II: Final Mix and three from both Kingdom Hearts Birth By Sleep: Final Mix Final Mix and Kingdom Hearts Re:Coded for you to check out in the gallery below.