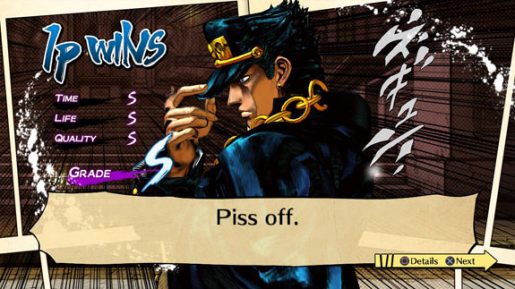 Namco Bandai (Rather, Bandai Namco)'s anime fighter from last year is finally set to hit western shores for the Playstation 3. The long-winded title Jojo's Bizarre Adventure: All Star Battle is CyberConnect2's latest attempt at a versus style fighting game. While previously announced for a local release, more information has dropped detailing a few more specifics.
The primary method of distribution for Jojo's Bizarre Adventure: All Star Battle will be digital for North America. For those interested in getting a physical copy have two options: Amazon or Club Namco, the latter being run by Digital River. Otherwise, your other option will be to get a digital release from the Playstation Network.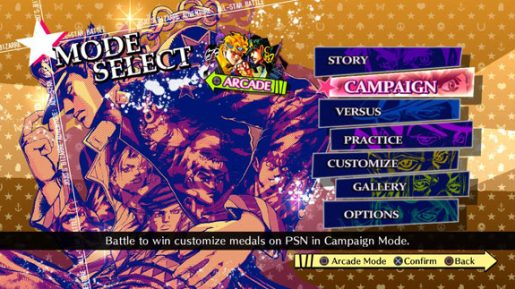 New to the North American release of Jojo's Bizarre Adventure: All Star Battle is a new Arcade Mode where players can fight against a random assortment of opponents, earning in-game gold which can be later used for power-ups and other unlockables. It is unconfirmed if this release of Jojo's will include the energy timer for Campaign Mode, a feature prominently found in F2P releases that caused an outcry in the fanbase.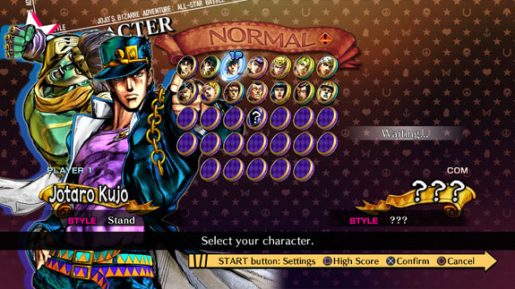 Jojo's Bizarre Adventure: All Star Battle will be released on the Playstation 3 later this Spring in North America, with an MSRP of $49.99