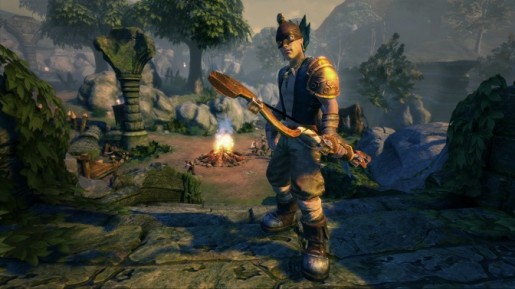 Fable Anniversary is set to release on Xbox 360 and eager fans are going to celebrate the milestone by picking the game up and playing through it all over again. So just in time, Lionhead Studios has released a new video showing off the graphical difference.
The short video shows off a small scene of the Abandoned Road Demon Door from the game and you can see the colors as well as the lip sync has changed drastically over the years. Check it out below.
Fable Anniversary
will be available on Xbox 360 on February 4th, 2014.