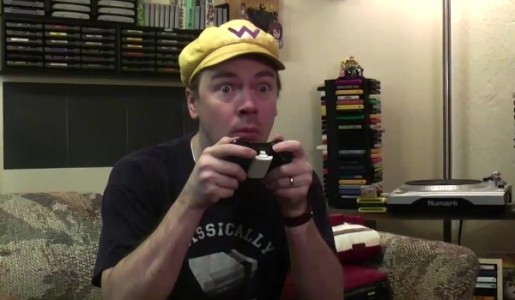 This post is a very different kind of one than I usually do, but I thought it would be a good idea to post in honor of a internet gaming personality that I, as well as many others, was always a fan of over the years. I was greatly saddened when I heard the news early yesterday that Justin Carmical, most well known online as JewWario, had committed suicide.
JewWario first gained widespread internet fame through the That Guy With The Glasses website and was a part of each of the major crossover anniversary movies that they did each year. Most of his videos came from his series known as You Can Play This, which showed off Japanese games that most around the western world may not have even heard of before. This was something very different and appreciated.
His wife was with him at the time he took his own life, so this may be extremely hard to read for some, but she was the one that posted the news to her Facebook page, which you can read here.
This was one of the last videos he ever recorded, which I believe is the song she alluded to in her post. It's a good way to remember him by if you were a fan.