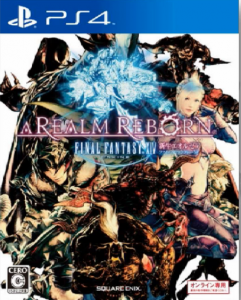 Final Fantasy XIV: A Realm Reborn, our MMORPG of 2014, released last August on both PC and PlayStation 3 to much critical acclaim. As a complete makeup for the botched release of the original Final Fantasy XIV, Square Enix seemed to fix most of the complaints gamers had to create a wonderful gaming experience.
Of course with the transition to next generation consoles, Final Fantasy XIV: A Realm Reborn was confirmed for a release on the PlayStation 4 as well, and now an official release date has been set. Final Fantasy XIV: A Realm Reborn will launch for the PlayStation 4 on April 14, with the beta beginning on February 22.
Pre-orders for the game will also begin on January 27, with the collector's edition coming with the extras that came with the original, plus a Wind-Up Moogle Minion and Fat Chocobo Mount. Beyond all this information, the official cover art for the game was also released, which you can see above.