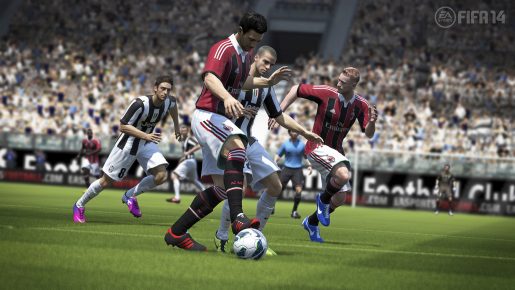 FIFA 14 is still dominant in the UK as it has been on top of the gaming charts for five weeks now.
For the majority of the Christmas period and beyond, FIFA 14 has remained to be the best selling game in the UK. Whether it be on the PS3, PS4, Xbox One or Xbox 360 charts, FIFA 14 is on top of all of them at the moment.
Call of Duty: Ghosts has to settle for second place all of the time while Battlefield 4 comes in third. The UK gaming charts haven't changed so much. Things will change when more games come out in February and March.
Check out this week's best selling games in the UK:
1) FIFA 14
2) Call Of Duty: Ghosts
3) Battlefield 4
4) Assassin's Creed IV: Black Flag
5) LEGO Marvel Super Heroes
6) Killzone: Shadow Fall
7) Need For Speed: Rivals
8) Minecraft: Xbox 360 Edition
9) Grand Theft Auto V
10) Aliens: Colonial Marines
11) Just Dance 2014
12) Forza Motorsport 5
13) Football Manager 2014
14) WWE 2K14
15) Batman: Arkham Origins
16) NBA 2K14
17) Dead Rising 3
18) Mario Party: Island Tour
19) LEGO Batman 2: DC Super Heroes
20) Dead Island: Riptide