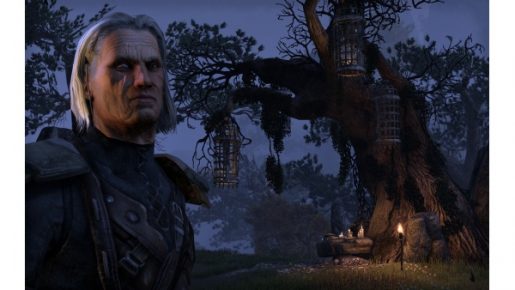 The upcoming The Elder Scrolls Online is by far the most anticipated upcoming massively multiplayer online RPG set for release in 2014. Building upon the incredible well received The Elder Scrolls V: Skyrim, ZeniMax Online Studios has a tough task ahead of them to live up to Bethesda's work on the series prior. With the game set for release on PC in April and next-gen consoles in June, the ESRB has officially given the game a Mature rating, which Bethesda is not exactly ecstatic about.
Bethesda took to the official The Elder Scrolls Online Facebook page to give the news of the rating and their thoughts on it.
The ESRB advised us that it has given The Elder Scrolls Online a Mature rating. While we may disagree with the ESRB's determination, we do not plan to challenge the rating, and we are unwilling to change the game's content to achieve a different rating. The game we have created is the one we want our fans to be able to play.

As a result of the ESRB rating, we are in the process of promptly updating everything with the required rating and age gates, including game trailers, web sites, and ads. Thanks for your understanding. We can't wait to welcome players into The Elder Scrolls Online soon.
Every game and expansion since The Elder Scrolls IV: Oblivion has received a Mature rating, so this isn't a huge surprise, but evidently they were aiming for a Teen rating to get as many subscribers as they could.