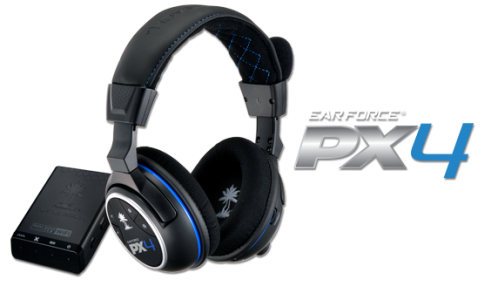 Turtle Beach is one of the premier names in gaming headsets and now they have used CES to announce a partnership agreement with Sony. As part of this partnership, Turtle Beach will now make officially licensed headsets for the next-gen PlayStation 4.
There have already been a few PlayStation 4 headsets released around the launch of the system from Turtle Beach, including the the Ear Force PX4 wireless surround sound gaming headset, but they say that multiple more will be coming that we should be looking out for in 2014.
Turtle Beach previously was licensed to make official headsets for Xbox One, but now Sony's PlayStation 4 joins in on the fun.