Castlevania: Lords of Shadow 2 is only about a month away from release and yet there has been a little bit of a controversy after some journalists were able to play the game for themselves for awhile at a recent event. A journalist named Kat Bailey from US Gamer spoke out to say that she felt the game went way too far in one scene, to the point where she felt uncomfortable due to what she calls rape allusions.
The scene she speaks of is said to be where Dracula is very weak and looking for life force when he comes upon a family, which is shown in first-person point of view. She says that Dracula kills the father outright and then moves onto the mother, whom he sinks his fangs into and drain her life energy. She went on further to say:
Sexualized imagery is nothing new in vampire fiction, but this scene is kind of stunning for how blatant it is with its allusions to rape. It's a scene that forcibly reminds me of the boxart from RapeLay, down to the woman protecting her child and the disembodied arms (your arms) reaching out from the camera. Regardless of the intentions in constructing the scene, the imagery is ghastly.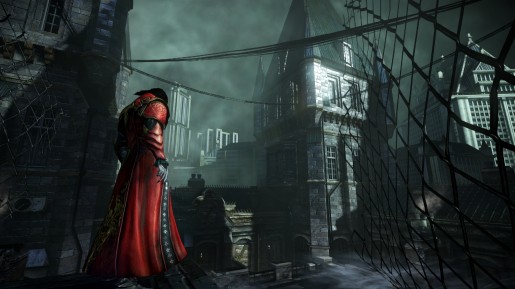 Bailey also says that the producer Dave Cox asked her if it made her uncomfortable, in which she said "Yes, I told Cox. That scene did in fact make me uncomfortable. His reply is so swift that I can barely even get the word 'yes' out of my mouth: 'That's what we wanted. That's exactly what we wanted.'"
Other hands-on previews say that Dracula fed upon all three family members, but Bailey says she only saw him feed on the woman, leading to the rape allusions she spoke of in her article. In the article she says she hopes that this scene will be removed from the final cut of the game. However, producer Dave Cox already dismissed that idea, after being asked on Twitter if the game would be censored, by saying "We won't, don't worry…It's an adult game for adults…"