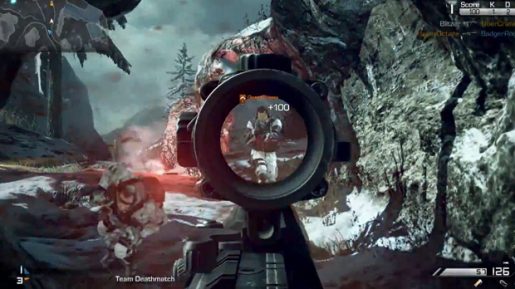 Call of Duty: Ghosts had most of its glaring issues patched after its release, but Infinity Ward is still at work with a new update that was released for the Xbox 360 version exclusively.
This latest update is mostly focused on improving the stability of Broadcaster mode, which was known for causing a lot of crashes on the system. Broadcaster mode allows you to create your own private matches, in which others can view and see from a variety of different angles. Beyond the stability upgrade to Broadcaster mode, a kill feed was also added. The update also patched the following:
-Restrict Ghillie suits in competitive rules (currently LAN only).
-Restrict Tracker Sights in competitive rules.
-Restrict Danger Close in competitive rules.
-Disable third-person spectating in competitive Private Matches.
This patch is available as of right now, so download it when you boot up your game on Xbox 360.