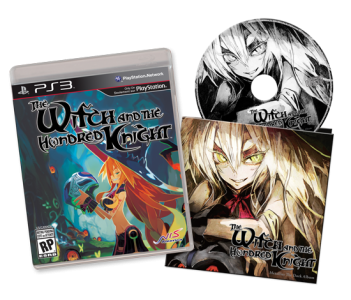 After a long wait by fans, The Witch & The Hundred Knight finally receives a release date.
The Witch & The Hundred Knight tells the story of Metallia a witch who is tired of staying within her swamp. She enters into a pact with The Hundred Knight to spread her swamp through all the lands and as the Knight you will obey her every command. Is your master good or bad? Players will equip up to five weapons at a time for diverse combos, utilize time bending spells to help you get the drop on enemies, and switch between facets to utilize different options of play. Hundred Knight will also allow for switching between English and Japanese voice for fans.
Players will be able to get their hands on The Witch & The Hundred Knight on March 25th in North America and March 21st in Europe.