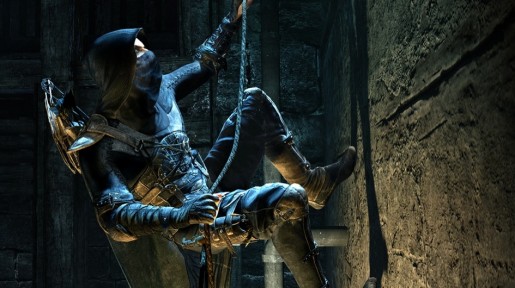 Square Enix and Eidos-Montréal have today announced a Smartphone companion app for THIEF.
A 'lite' version will be available prior to the games release. Offering news and content, in multiple languages, the lite app aims to keep gamers informed about all things THIEF. The full version will be available when the game launches on February 28th, 2014. The full THIEF companion app will include a number of features to help gamers, as well as offering additional content. The features that are planned include:
• Direct Link to the main game to track your in-game stats and stolen loot
• Official Wiki created in partnership with IGN.com
• Official interactive digital maps created by Prima
• Issues #1 and #2 of the Official THIEF digital comics created by Dark Horse Comics
• Exclusive never before seen art and background content direct from the development team
• Access to official THIEF merchandise
The companion app will be available on both iOS and Android Smartphones, with the full app releasing alongside the release of THEIF on PC, PlayStation 3, PlayStation 4, Xbox 360 and Xbox One.