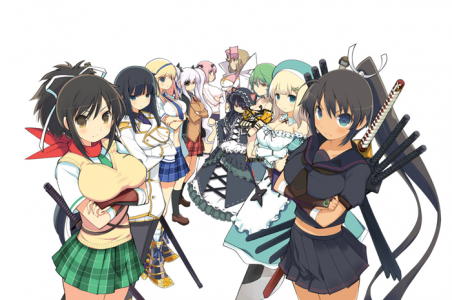 Senran Kagura is the overly fanservice filled but very fun series of games that have spawned multiple manga and an anime series. Senran Kagura Burst was just brought to the US in recent months, but now publisher Marvelous AQL has opened a teaser site for what will be the future of the Senran Kagura franchise.
It has already been confirmed that producer Kenichiro Takaki will be discussing the future of the series in a Nico Nico livestream on January 8. Likely the teaser site will go in tandem with this announcement.
As soon as more information is released either from the Nico Nico stream or the teaser site, we will bring you that information. You can check out the teaser site yourself here, but be warned that it is all in Japanese and has fanservice like images that are probably not safe for work.