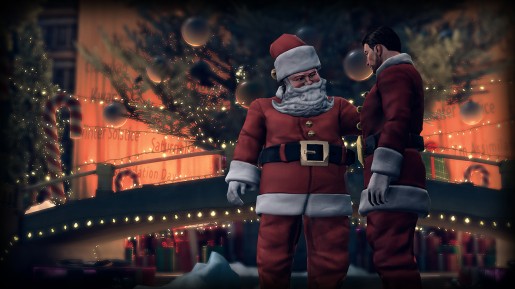 Saints Row IV has gradually been receiving new DLC and the latest of those is one that was announced last month. With Christmas only a couple weeks away, it makes sense for a good ole themed DLC pack to be released to celebrate the holiday. Starting today, owners of Saints Row IV can now download the How the Saints Saved Christmas DLC pack.
This year Christmas starts on December 11th, a day unlike any other day where we will release the amazing "How the Saints Save Christmas" DLC. Santa is trapped inside the Simulation but the Scrooge-like Boss of the Third Street Saints can't muster enough Christmas spirit to save him. Can the Saints help the Boss discover the true meaning of the season in time? A holiday classic for the whole family.
How the Saints Saved Christmas will cost $6.99 for Xbox 360, PlayStation 3, and PC, but will be free to download for those that have already downloaded the Season Pass. Check out the release trailer for the DLC pack below.