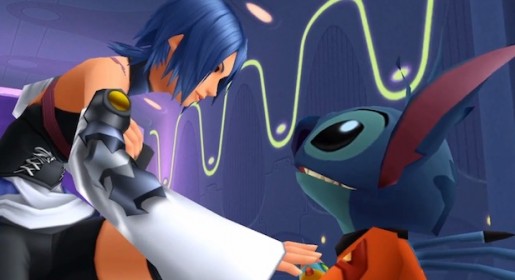 Tetsuya Nomura is the director of the Kingdom Hearts series and fans of the series know that most new information is going to come from him as he keeps everything pretty close to the vest. This time around, he provided a little bit of new information on upcoming titles in the series in an interview with Famitsu, that has been translated thanks to KH Insider.
In this latest interview, Nomura discusses Kingdom Hearts HD 2.5 ReMIX, Kingdom Hearts χ[chi], and Kingdom Hearts III. He says that Kingdom Hearts HD 2.5 Remix is coming along a lot smoother than the previous set of HD remasters, but there was no set release date yet. He also discusses that Re:coded won't be as long as 358/2 Days was, but they are recording voice acting for scenes that didn't have them prior, including Alice's world most recently. There will also be a new scene that leads to Kingdom Hearts 3D. Perhaps the most interesting part of the remaster talk was when he said "There is a sense to summarize the plots in the HD remasters for KINGDOM HEARTS III but please do not think KINGDOM HEARTS 3D isn't necessary for the storyline." This seems to tease that we may get an HD remaster for 3D in the future after all.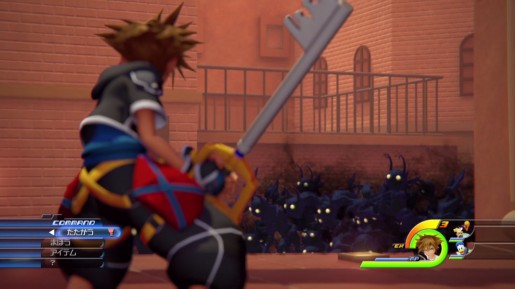 When talking about Kingdom Hearts III, Nomura said that the "October PV was received positively but it is still insufficient development wise." He also said that he is currently writing the scenario for Kingdom Hearts III. These two facts seem to point to the fact that the game isn't very far along at all and most of what we have seen is still test footage. He did also discuss the new "Attraction Flow" ability in greater detail.
You can choose the "Attraction Flow" ability according to the enemy and location. I'd like to mention in particular, boss battles have the richest ones. It is a system that has evolved from Flowmotion and it is a vital part of KINGDOM HEARTS III.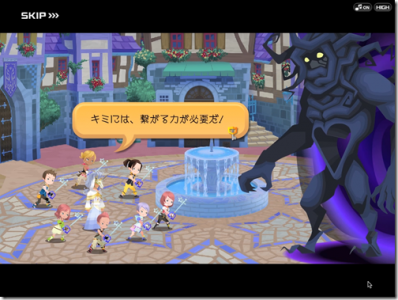 Nomura also discussed a little bit about Kingdom Hearts χ[chi], the web browser based game, and how it ties into Kingdom Hearts III. The script will tie into III by its conclusion for sure. Nomura even says that Kingdom Hearts III could have online elements that could somehow tie into χ[chi].