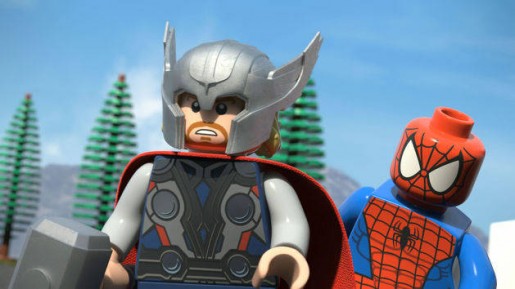 It has been announced that LEGO Marvel Super Heroes has received two new DLC packs.
First up is the Asgard Character Pack which includes many characters from Thor: The Dark World. The characters include Malekith, Kurse, Sif, Volstagg, Odin, Hogun, Fandral and Jane Foster. The DLC will only cost you $1.99.
The other DLC released is the "Super Pack DLC". This includes new vehicles, races, and the following characters: Dark Phoenix, Winter Soldier, Symbiote Spider-Man, Hawkeye, Falcon, Beta Ray Bill, Thanos and A-Bomb. This set will set you back $4.99.
Both DLC packs for LEGO Marvel Super Heroes can be downloaded via PSN, XBLA and PC.
Check out the video for the LEGO Marvel Super Heroes DLC below: