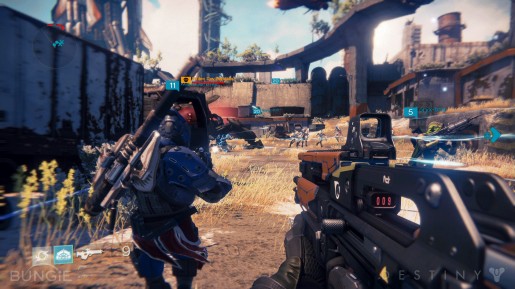 Bungie has admitted that Destiny could have been a third-person shooter game.
Destiny's technical art director Ryan Ellis was interviewed by Game Informer magazine and admitted the game was going to be a third-person shooter as opposed to a FPS.
We actually were at one point third-person only. …we wanted to make a kick-ass action game, and we decided first-person was the right place to do that. There is some third-person elements in the game still. That's important for gameplay, and to show off your cool moves and the cool armor you get.
Bungie were famous for developing the Halo series so it made sense in the end that Destiny is a FPS game. Still, it would have been interesting to see what the game could have been like if it stayed as a third-person title.