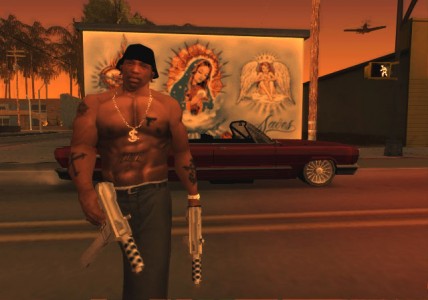 Following the successful release of Grand Theft Auto: Vice City on iOS several months ago, Rockstar Games has released today the last GTA game that graced the PS2, Grand Theft Auto: San Andreas.
For fans who missed out on playing San Andreas several years ago, you now have a chance to get it on iOS for only $6.99. The iOS version will be compatible with several devices like iPhone 4s, iPhone 5, iPhone 5s, iPhone 5c, iPod Touch 5th gen, iPad 2, 3rd and 4th generation, iPad Air, iPad Mini and iPad Mini with Retina Display.
Those who don't have an iOS device will have to wait until later. According to Rockstar, the game will be released on select Android devices, Amazon Kindle and Windows Phone devices.