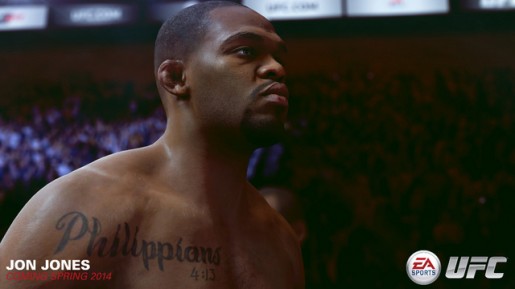 The first two in-game screenshots for EA Sports UFC have now been released.
The two new images from EA Sports UFC looks at the character model of Jon Jones. I haven't watched UFC much since Brock Lesnar left, but I must say the game is looking very realistic. The game might even look better than NBA 2K14 which I think still has the best graphics on Xbox One and PS4 thus far.
EA Sports UFC will be released in Spring 2014 only for the Xbox One and PS4.
Check out the two images released below: