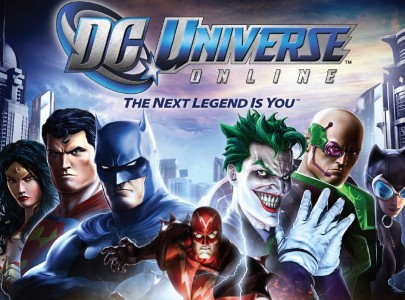 DC Universe Online fans will be greeted with a special holiday update when they login today. Not only will the update bring festive additions but it will also have a slew of tweaks for the hardcore and casual DCUO player.
The update will focus mostly on the annual event of Season Greedings. Villains will lookout for the "Yuletide Fear" mission while Heroes will be on the lookout for "Winter Plunderland". Once completed they will also have to complete "Season's Greedings" to unlock the "Ring In The Holidays" daily mission. Be on the lookout each day of the event to complete "Season's Greedings" and "Ring In The Holidays" to earn Holly Leaves. Also you can visit Skeet's Workshop for holiday themed clothing which is located inside your HQ inside the Secret Research Facility. New Collection (What's Yours Is Mine) and a new Feat (Decked Halls) have been added.
Additional tweaks include Nature & Sorcery update as well as to their skill trees, PVP & PVE, Alerts, DLC tweaks and tons more. Check out the full list at the DCUO Blog.