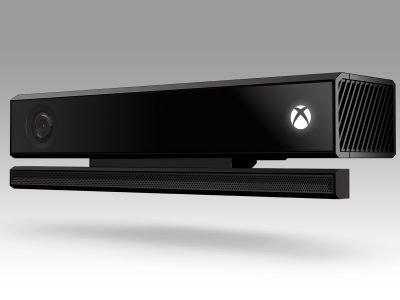 One of the features touted on the original Kinect was the ability to control your system hands free. Now, the Xbox One has integrated even further with a much improved Kinect and I thought I'd share some of my experiences and recommendations for using the new Kinect's voice commands.
Oddly enough, probably the voice command that I've had the most issues with is "Xbox On," which does what you would think, turn on the console. This one does require some enunciating on the word "on." Perhaps it's just my accent but my "on" tends to sound more like "own" and it didn't always work. "Xbox Turn Off" however worked very well.
One of the phrases you will probably use more than anything is "Xbox Go Home" or "Xbox Show My Stuff." These are both interchangeable and bring you directly back to your Home screen when in any app. From here, you can say "Xbox Select" and then any of the icons on your Home Screen, whether it is something like "Netflix" or "My games & apps." If you know what app you want to open and it's not on your screen to choose from, just say something like "Xbox go to 'ESPN'" If you decide that you want to go back, all you have to say is "Xbox go back," which almost always worked for me. If you decide you don't want to do something after saying it, you can also say "Xbox cancel."
Connecting a cable box through the HDMI input makes the experience even better, as you can go back and forth between channels without the need for a remote. To change channels, all you have to say is "Xbox watch ABC" as an example. This worked most of the time, but occasionally got channels mixed up such as turning to NBC instead of ABC. During any mode, you can also control the volume of the TV, as long as you set it up. To mute and unmute, all you have to say is "Xbox mute" or "Xbox unmute." "Xbox volume up" and "Xbox volume down" will also raise or lower the volume by three notches.
There are way too many more voice commands to name, but I thought I'd give some advice on the ones I used most often. Feel free to visit the official Xbox site with a list of all of the commands here and try them out for yourself! Just remember not to get frustrated, but instead figure out how to correctly enunciate things the way the Xbox One likes.