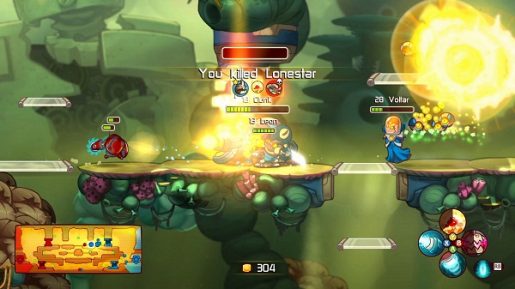 Fans who are looking forward to the PS4 version of Awesomenauts later this year will be disappointed as Ronimo Games has said that the game won't be released this year.
According to Destructoid, the chances of the game releasing this year are "slim to none". It seems that the game is now currently awaiting for Sony's approval as the studio handling the PS4 seems to have stated that they already submitted the game "several times". Come on Sony, we need games for the PS4 until inFamous releases next year!
We'll let you know when the release date for Awesomenauts has been announced.