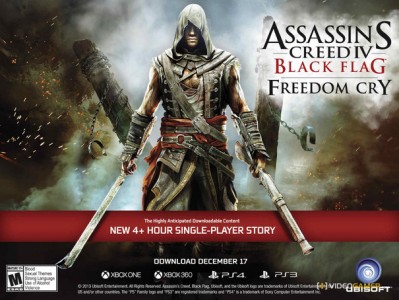 In the digital version of Game Informer magazine through VideoGamer, the release date of the much awaited DLC for Assassin's Creed 4 has been revealed through an advertisement.
The Freedom Cry DLC for Assassin's Creed 4 will be available this December 17th. It's currently believed that the new story content will launch simultaneously on PlayStation 3, PlayStation 4, Xbox 360 and Xbox One. No word yet if it will arrive on the PC or Wii U.
Check back with us the week Assassin's Creed 4 releases for our review of the first story content DLC of the game.