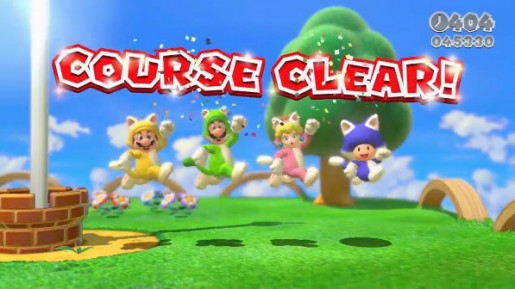 In only a mere two weeks, Nintendo will be gracing us with two giant titles, one for the Wii U and one for the 3DS. We already brought you the news of the digital file size for The Legend of Zelda: A Link Between Worlds earlier. Now, we have information on the file size for Nintendo's biggest release of the holiday season, Super Mario 3D World.
Surprisingly, the file size for Super Mario 3D World is actually smaller than the recent Pokemon X and Pokemon Y for the 3DS at only 1,674 MB, or roughly 1.7 GB. If you own the 32 GB system, you should be fine on space, unless you have downloaded multiple other titles. The basic system might be a little trickier if you have much on it as well as how much room the OS takes up.
Stay tuned for our review of the game in a couple weeks when Super Mario 3D World releases on the Wii U on November 22!