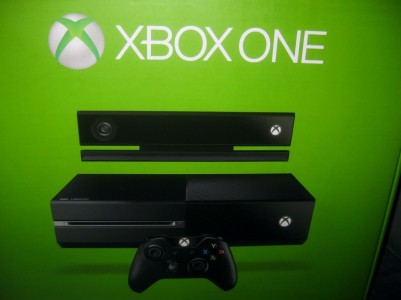 Update: Since the posting of this article we were contacted by the son of the seller, who confirmed that his mom was trying to sell the console for what we said in the below article. However, once they found out that the console was useless without the day one update, they ended the auction. The auction that we linked to below is also not even viewable anymore due to being completely removed. You can still check out the pictures of the box and inside of the box itself below the original article.
With the launches of the two consoles very near, it is expected that many auctions would be popping up on sites like eBay for the console, but not many prior to launch will claim they already have the console in hand. Kotaku reported earlier about an auction on eBay, by a member named priceless228, stating that they had a full in-box Xbox One that they received from Target early due to a shipping error of some sort. The auction was started with an opening bid of $999.95 and a buy it now price of $9995.
The seller attached a number of images including an open box with the console and accessories sitting inside it, which would make it appear to be legit. The question is whether or not the means through which he got the console were legitimate, or if they were gotten by perhaps shadier means. In the listing the seller says that he is a special education teacher and all the profit from the auction will go to creating products through his company for Special Education students. The seller actually has a very good feedback record on eBay, so it's not like he is some scam artist with a brand new eBay account.
Since the original posting about this article by Kotaku, the auction itself has actually been ended, but not due to someone purchasing the Xbox One. The listing says "This listing was ended by the seller because there was an error in the listing." While it is ended, you can still view the auction here and check out the images that were provided below.