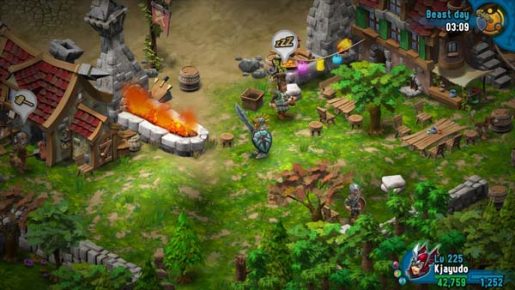 Sidequest Studios announced today that the PS Vita version of the hit indie RPG called Rainbow Moon will be coming next month.
For PS3 owners who have been playing Rainbow Moon for the past several months, those who will be getting it on the PS Vita will be pleased to hear about the cross-save features. With the cross-save feature, players who are playing the PS Vita version can continue their progress on the PS3 and vice-versa. Still have that Rainbow Moon save data? Don't worry! You can still use it.
Something that was really important to us from the beginning was using our own engine to ensure a solid 60 FPS, and a robust game with little to no loading times. After months of hard work, we're happy to announce that Rainbow Moon Vita is coming to PlayStation Store on December 3rd!
Rainbow Moon for the PS Vita will be coming December 3rd. Excited? Check out the trailer below: