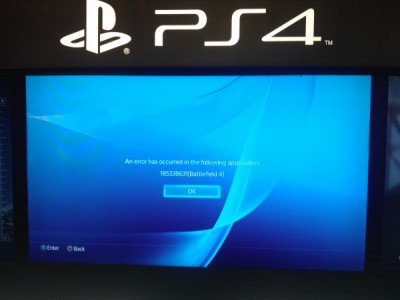 A Twitter user, by the handle MRCalderon3D, has released a quick screenshot of what happens when a game stops working on Sony's PlayStation 4.
A crashing game is never a good thing, but if this latest screen capture from the Madrid Games Week is anything to go on, it will be a lot less of a hassle on the PlayStation 4. The error message says that the application, in this case Battlefield 4, has failed. Rather than forcing gamers to restart their console, it seems that the PlayStation 4 will allow gamers to simply close the application, similar to the way games work on PC.
This doesn't mean that the PlayStation 4 will not freeze like the PS3, but at least it will not be the game's fault this time around.