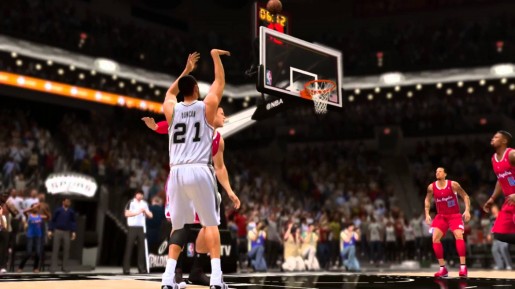 EA Sports has released a new trailer for NBA Live 14 explaining how the season mode will be always up to date.
EA Sports is honing in the fact that the game will be up to date to the minute. If one player is playing badly, you'll see his form drop in NBA Live 14 within one hour they claim. Likewise, if they're playing good, you'll see the differences almost instantly.
NBA Live 14 will be released for the PS4 and Xbox One.
Check out the new video below: