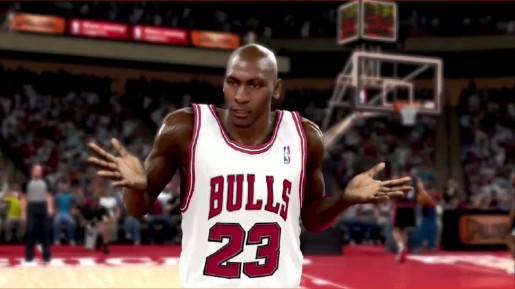 2K Games has released the final NBA 2K14 trailer for the PS4 and Xbox One.
Some gamers may already own NBA 2K14 on PS4. The Xbox One version comes out next week on November 22nd. People living outside of North America (like me) will have to wait longer for the PS4 version out on November 29th.
A press release explains all the exclsuive next-gen features of NBA 2K14:
ECO-MOTION ENGINE™ – 2K's groundbreaking, dynamic gameplay engine marries real-life physics, player emotion and deep controls to deliver a seemingly endless variation of actions and reactions that can only be achieved with next-generation technology;
MyCAREER – Experience the NBA life like never before, both on and off the court, as you develop and hone your MyPLAYER through an epic and immersive branching story mode;
THE PARK – An all-new, massive-multiplayer playground mode where up to 100 MyPLAYERs can play street ball, socialize, watch games in progress, and more in a multi-court park;
MyGM – A re-imagined franchise mode that takes grabbing the reins of team management to the next level. Create a GM, craft your management style, manage relationships with players and staff, meet goals set by owners and more as you attempt to lead your team to a championship;
NBA Today – Stay connected to the NBA with a live look at team standings, statistical leaderboards, the Daily Zap brought to you by NBA.com and more. NBA Today keeps you connected to NBA 2K14's Dynamic Living Roster.
Check out the trailer below: