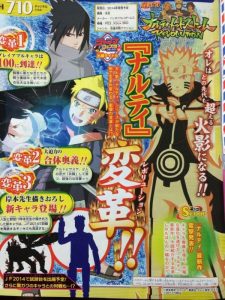 In this week's issue of Jump, the magazine has revealed that Naruto Shippuden: Ultimate Ninja Storm Revolution will be coming to PS3 and Xbox 360 sometime in 2014.
According to Jump, the game will feature 100 playable characters, and new characters drawn by the author. Not much is known but Naruto fans should have something to look forward to sometime next year.
For now, check out the scans. Don't forget to check back with us for more details in the near future.