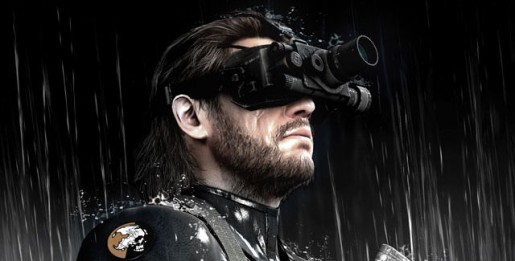 Metal Gear Solid V: The Phantom Pain is the next entry in the long-running Metal Gear Solid franchise coming to a variety of platforms. Just last week we learned that the prologue to the title, Ground Zeroes, will be coming as a separate release early spring 2014. Now some more information about the title has been leaked either purposely or accidentally through Hideo Kojima on Twitter.
Kojima tweeted out a picture earlier today showing a display for the upcoming Ground Zeroes, but the picture also included a somewhat tilted TV screen on the side that reads as follows:
-Prologue to Metal Gear Solid V The Phantom Pain
-Takes place in 1975 after Peacewalker and nine years before the Phantom Pain
-Multiple missions and central story and side-ops missions
-Exclusive content for PlayStation platform
-Spring 2014
The biggest piece of news from this is obviously the mention of exclusive content for the PlayStation platform. One would assume that this could mean that Metal Gear Solid V: The Phantom Pain could also see exclusive content. To see the picture Kojima tweeted, you can view it below.