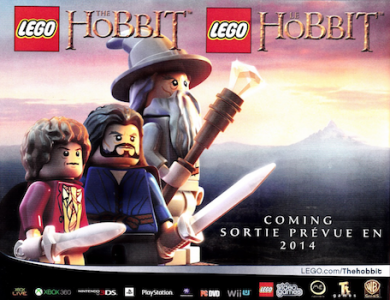 It looks like the recent The Hobbit movie trilogy will be getting its own LEGO game.
Images have surfaced of a LEGO The Hobbit game will be released in 2014. The platforms that will get the game include the Xbox 360, 3DS, Wii U, PC and PlayStation platforms. I'm sure the game will be out on PS4 and Xbox One since LEGO Marvel Super Heroes were released on them.
Warner Bros. has yet to officially announce a LEGO The Hobbit game. My guess is that the game will be out next year so that all three movies are included. Since I've read the book, I'm sure they would include the third movie as it will have lots of action and be a great end to the game!