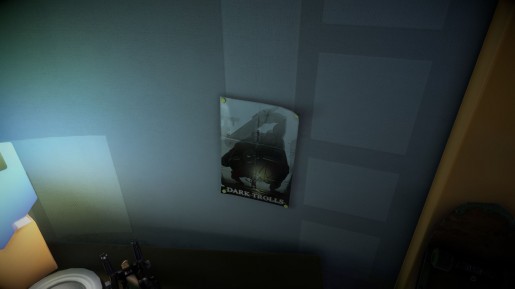 It seems Guerilla Games is a fan of From Software's Dark Souls as an easter egg can be found in Killzone: Shadow Fall.
At the beginning of the game where the kid Lucas is about to go out of the room, check the poster on the wall and you will see a parody of Dark Souls poster titled "Dark Trolls". Will there be more? Well, seeing as how Dark Souls got an Easter Egg in this game, there might be more. If we find more Easter Egg, we'll be sure to let you know!
Check back with us early next week for our review of Killzone: Shadow Fall.